At AIS we recognise that each and every one of our wonderful students has a suite of diverse strengths and interests which must be nurtured and challenged to truly open up their lifelong journey to learning and ultimately, success.
Within our curriculum, our classrooms and throughout our campus, the five pillars of Academia, Culture, Sports, Community, and Wellbeing underpin everything we strive for in helping our students reach for the stars.
The five pillars allow each student access to opportunities across the developmental spectrum, honing their strengths and interests, developing their passion and possibility of achieving outstanding success within an Academic, Cultural, Sporting, Community, or Wellbeing sphere. For our students, this translates directly to effective learning outcomes and a sense of intrinsic accomplishment and confidence.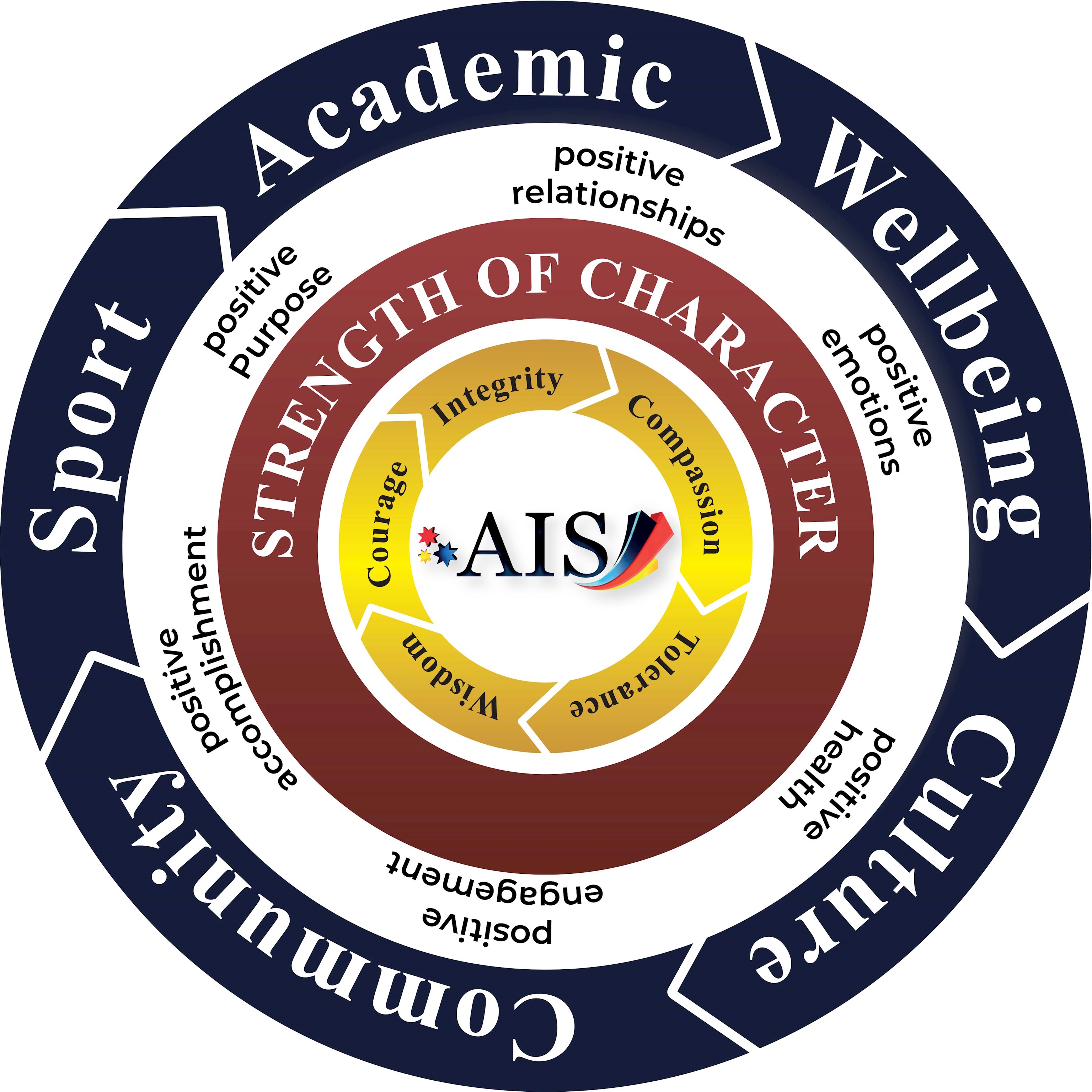 As a schooling community each term, AIS recognises those students whose achievements have been outstanding within each sphere during our Pillar Assemblies. This is an opportunity for our staff, families and students to support and celebrate our strengths, recognise our differences, acknowledge and applaud them.
The five pillars give the scientists, performers, elite athletes, philanthropists, and politicians of tomorrow the knowledge that they are on the path to success today.