As part of our school improvement agenda we are always searching for ways to improve the learning and lives of our students and their families. Due to many requests we are now excited to be able to offer to our families of ELC and Pre-ELC an outstanding after school care service. This service will enable our youngest students to continue their learning from 12.15 pm until 2.55pm and allow them to go home when the rest of primary school finishes at 2.55pm.
The after school care program will give students an opportunity to continue with learning and play after the normal day finishes for them at 12.15pm. Our expertly trained teachers and learning support assistants will coordinate and run all activities for the afternoon from A block. Activities will include;
Music and Movement,
Art and crafts,
Gross motor movement,
Science, Technology, Engineering, Math,
Sensory Play,
Story Time,
Outdoor Time
Location - 'A' Block
Times - 12.15 pm - 2.55 pm (Monday - Thursday)
Food- Please send your child with extra food, drinks and snacks
No additional fees.
See you teacher for more information.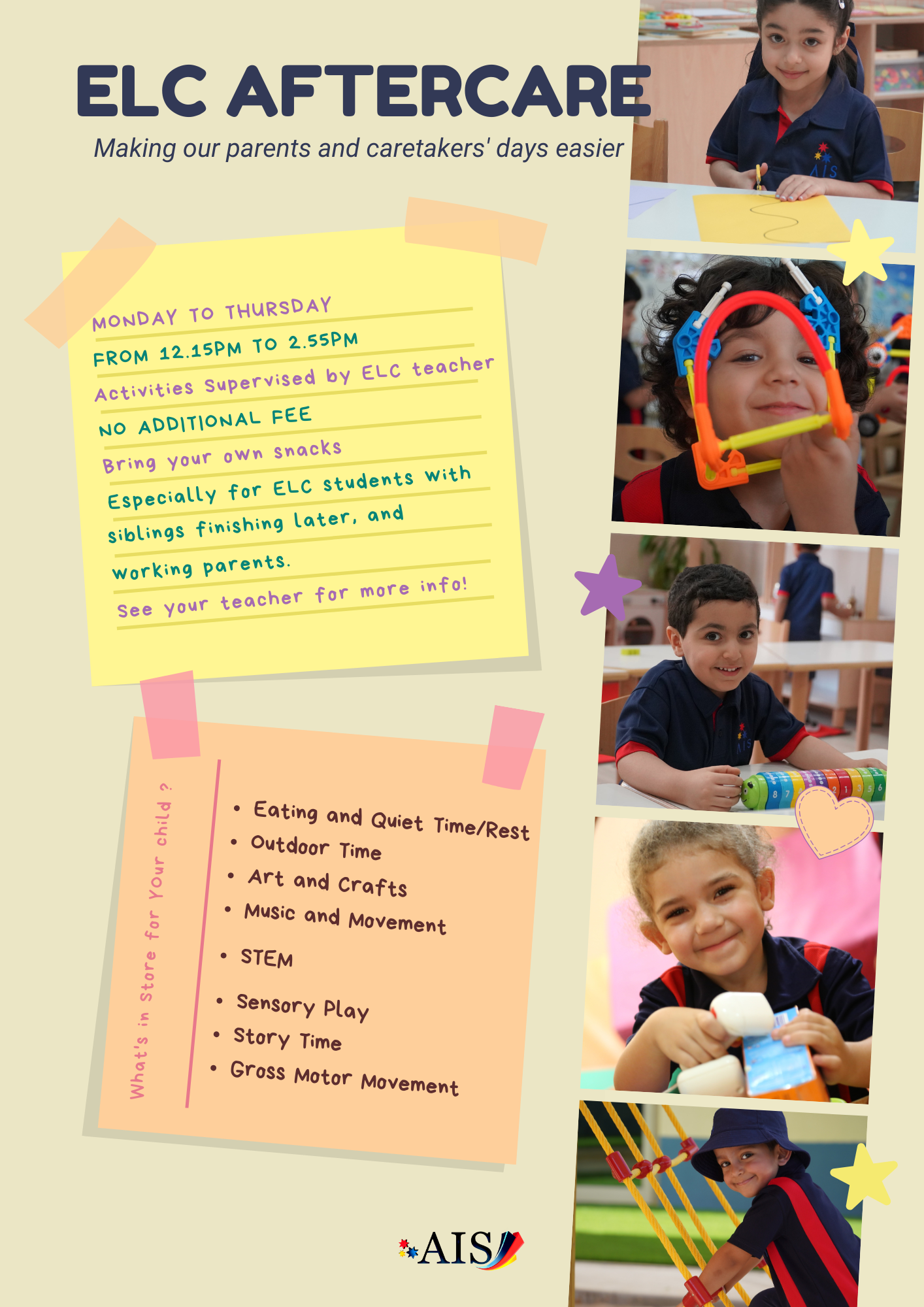 ---